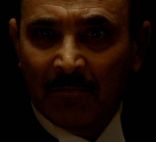 Amerigo Bonasera is a friend of Don Vito Corleone. His daughter is the godson of Don Vito. He appears at the beginning of the movie calling for justice done to a couple of kids who beat his daughter real bad. Don Vito orders the beating to the kids to Clemenza. Clemenza gives the mission to Aldo Trapani, Paulie Gatto and Monk Malone. The mission is to beat the boys but not to kill them.This mission is thir mission in game.
Ad blocker interference detected!
Wikia is a free-to-use site that makes money from advertising. We have a modified experience for viewers using ad blockers

Wikia is not accessible if you've made further modifications. Remove the custom ad blocker rule(s) and the page will load as expected.